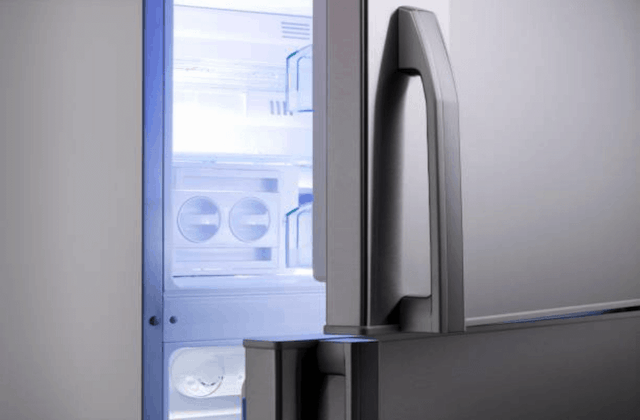 CALL TODAY:
(310) 997-4687
When the refrigerator breaks down you need to keep the door closed to retain the cold and keep the food from quickly spoiling. And, you need to get on the phone to us at Superior Santa Monica Appliance Repair. We provide same day refrigerator and freezer repair services for all major brands and models (service information).
We will able to fix your problem on our first visit almost all of the time and if we need to return because of a part or tool, there is no extra service charge. So, close the door to the refrigerator, call our phone number, and schedule same-day repairs your refrigerator before the food spoils!
REFRIGERATOR PROBLEMS
LOUD/CONSTANT NOISES
A loud noise coming from the refrigerator or from the freezer is the most common reason we get calls requesting a service call. Broken evaporator fan motors or broken condenser fan motors are the most common problems. If you can locate the area from which the noise is coming let us know. If we know this, we will be sure to bring the right tools and parts even for the less common brands of models of refrigerator or freezer.
WATER LEAKS
We are not plumbers but we do fix refrigerator leaks. This problem happens when the water inlet valve breaks or there is a problem with the door latch or how the door closes. We carry all parts and tools for this job in our service vans, so we can fix this issue right away on just one visit to your home.
WON'T START
When the refrigerator will not turn on, make sure it is plugged in and that the circuit breaker has not tripped to the off position. When your refrigerator will not start despite getting electricity the compressor overload relay is broken or there is a problem with the temperature control. Call us for same day service and keep the door closed to retain the cold air until we get there.
ICE MAKER WON'T MAKE ICE
We fix ice makers when they do not make ice. The problem is usually a broken temperature control, broken water inlet valve, or broken water fill tubes. If the ice maker is filling but is very slow there may be an odor to the ice cubes. We can resolve this issue as well on a single service call.
FRIDGE TOO COLD/TOO WARM
Your refrigerator may run just fine but run warm or run too cold. When the air inlet damper is broken, a refrigerator will run warm. When the temperature control or thermistor are not working correctly, the refrigerator will run too cold. We will diagnose and fix either of these issues on all major brands and models the same day and on the first service call.
BROKEN WATER DISPENSER
It is an uncommon problem for the water dispenser not to work in your refrigerator. When that does happen, the problem is with the dispenser actuators or water inlet valve. We carry tools and parts to fix this problem on Whirlpool, GE, Sears, Kenmore, Sub-Zero and other refrigerator brands.
DOOR LATCH/BULB PROBLEMS
Condensation in the refrigerator and leaks are often caused by refrigerator door that does not close correctly and stay closed. Broken latches, gaskets, hinges, and seals are all common culprits. When you notice condensation and leaks, the next step will be spoiled food. Call us right away and our certified repairman will fix the problem, help you keep your food safe, stop the refrigerator from leaking on the kitchen floor. And, while we are there, we repair or replace broken lightbulbs as well.