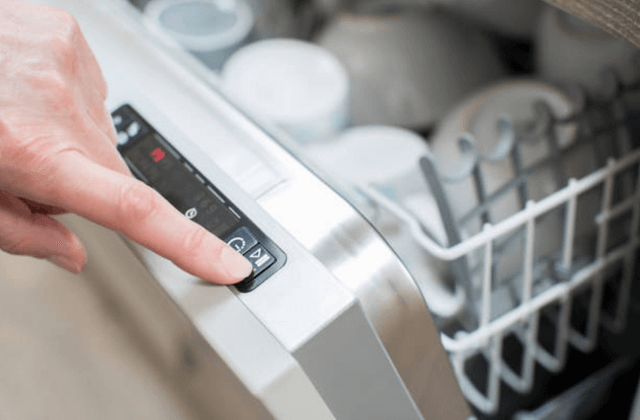 CALL TODAY:
(310) 997-4687
Perhaps the nicest timesaver in your home is the dishwasher. When it breaks down and you have to wash dishes by hand you know just how handy a dishwasher is. When yours breaks down, call us at Superior Santa Monica Appliance Repair for same-day repairs.
Our experienced and certified repairmen are trained for repairs on any dishwasher problem. We stock our vans with the necessary tools and manufacturer parts to make sure we can do the job in one trip. We know how inconvenient it is when the dishwasher or any appliance breaks. So, we take care of our customers fast, friendly, and professional service.
DISHWASHER PROBLEMS
CONSTANT/LOUD NOISES
When your dishwasher is making loud noises something is wrong! This can be caused by a broken pump housing, motor bushing, or washer arm bearing. These are common dishwasher problems and we carry both the tools and parts to fix the causes of loud noises on all major brands of dishwashers.
LEAKING WATER
Dishwashers leak for two reasons. There will be a problem with the door latch or closure and it will need replacement. Or the dishwasher has a failed water inlet valve which we can fix immediately after our arrival at your home. We carry the parts to repair Whirlpool, GE, Kenmore and other common dishwasher brands.
WON'T TURN ON
The first thing to do if your dishwasher does not turn on is to make sure it is plugged in and the circuit breaker has not flipped off. If you have to call us the problem will be with the electronic controls, door latch switches, thermal fuses, or motor relays. We can fix any of these problems on the spot.
WON'T DRAIN/FILL
Your dishwasher fills with water to wash dishes and then drains the water when the dishes are clean. A broken door switch, a broken water inlet valve, or bad float switch will prevent your dishwasher from filling. A broken drain pump motor or drain hose will keep the dishwasher from draining. Our certified repairmen carry the parts and tools to fix these issues on all common brands.
WON'T CLEAN DISHES
A dishwasher that does not get the dishes clean is not very useful. If this is the case with your dishwasher, it has a broken water tube, housing gasket, or spray arm. At Santa Monica Appliance Repair we have manufacturer parts to fix each of these common problems with your dishwasher and in one visit to your home.
WON'T DRY DISHES
When your dishwasher does not dry the dishes there is a broken rinse aid dispenser, heating element, or thermostat. Our trained and certified technicians will repair or replace any of the parts causing drying problems for your dishwasher.
WON'T DISPENSE DETERGENT
When the dishwasher does not dispense detergent the dishes do not get clean. The usual reason is a broken timer, wax motor, or bi-metal release. We have parts and tools to fix any of these and get your dishes clean again!